The original Star Wars movies used a lot of large paintings for set pieces.
For example, this image shows a painter creating stormtroopers for a scene inside the Death Star: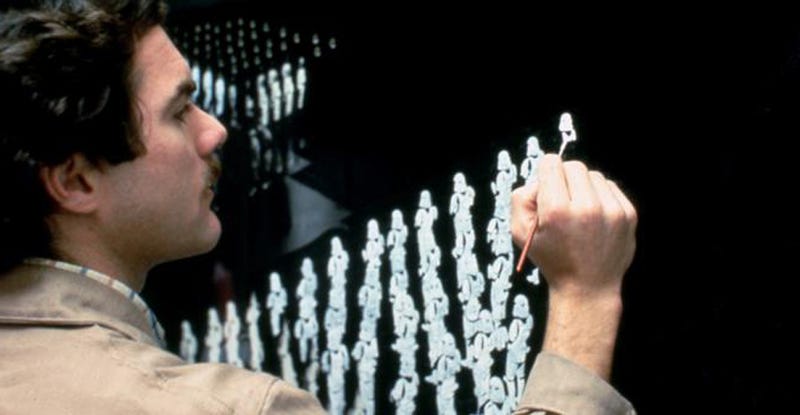 Do the new movies (Episode VII: The Force Awakens and Episode VIII: The Last Jedi) use this technique at all?
One shot I'm particularly interested in is the establishment shot of the fallen AT-AT that Rey uses as her home on Jakku. When we zoom in, it's clearly a physical AT-AT leg that she's resting against, but before that, the shot of the large vehicle in the sand looks suspiciously "not real" (and also "not CGI").