The color Red appears as a motif in M. Night Shyamalan's magnum opus The Sixth Sense, often noticeably too, in shots where red color juxtaposes with the surroundings.
Here are some notable examples:
1 Cole wears a red sweater at a birthday party. Notice how the color of the wall is somewhat dull and pale, forming a sharp contrast.
2 The red balloon floats to the top of the spiral stairs. Note that there were ghosts at the top, and the balloon was a device to add to the ominous factor.
3 The ominous red door knob, which was an important plot device for the epic reveal we see at the end.
4 The little girl's mother/ killer is the only one to wear a vibrant Red.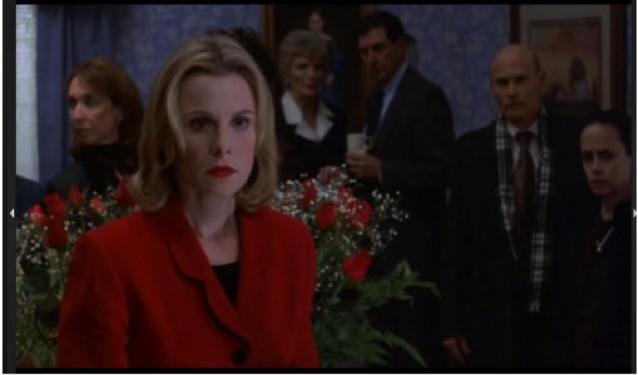 Some other mentions include the huge Red doors of Cole's house, as well as the red tent he hides out in.
These occurrences of Red were too noticeable for me, especially since the vibrant Red was deliberately put in somewhat paler surroundings. This had to be intentional from the director's part.
So what did Red symbolize? And what meaning were they supposed to convey for the audience?